The Ghanaian Parliament on December 20, 2022, tabled, debated, voted, and approved (for the second time) a Bill to tax Sugar-Sweetened Beverages (SSBs) and other products – as per the Ghana Excise Duty Amendment Bill, 2022. Over the past four weeks, I have presented my take on this policy intervention. In my most recent post,  I shared how our needs-driven research and food activism work valorized healthy food policy (including SSB tax) in Ghana. 
This week, I invite you to read, not just my take, but our take – our position on the subject. The the Advocating for Health (A4H) Coalition – comprising the A4H Project, the Healthier Diets for Healthy Lives (HD4HL) Project, and others including the Coalition of Actors for Public Health Advocacy (CAPHA) articulated their concerns about the harms caused by SSBs consumption, reaffirmed their support for the Bill, and outlined gaps that they have identified in the proposed policy, and offered recommendations for the Government of Ghana to strengthen the policy.
I share below a summary of the Statement, and invite you to read the full (original) version of the statement. It certainly was one of the most important statements of 2022.
Position Statement Summary: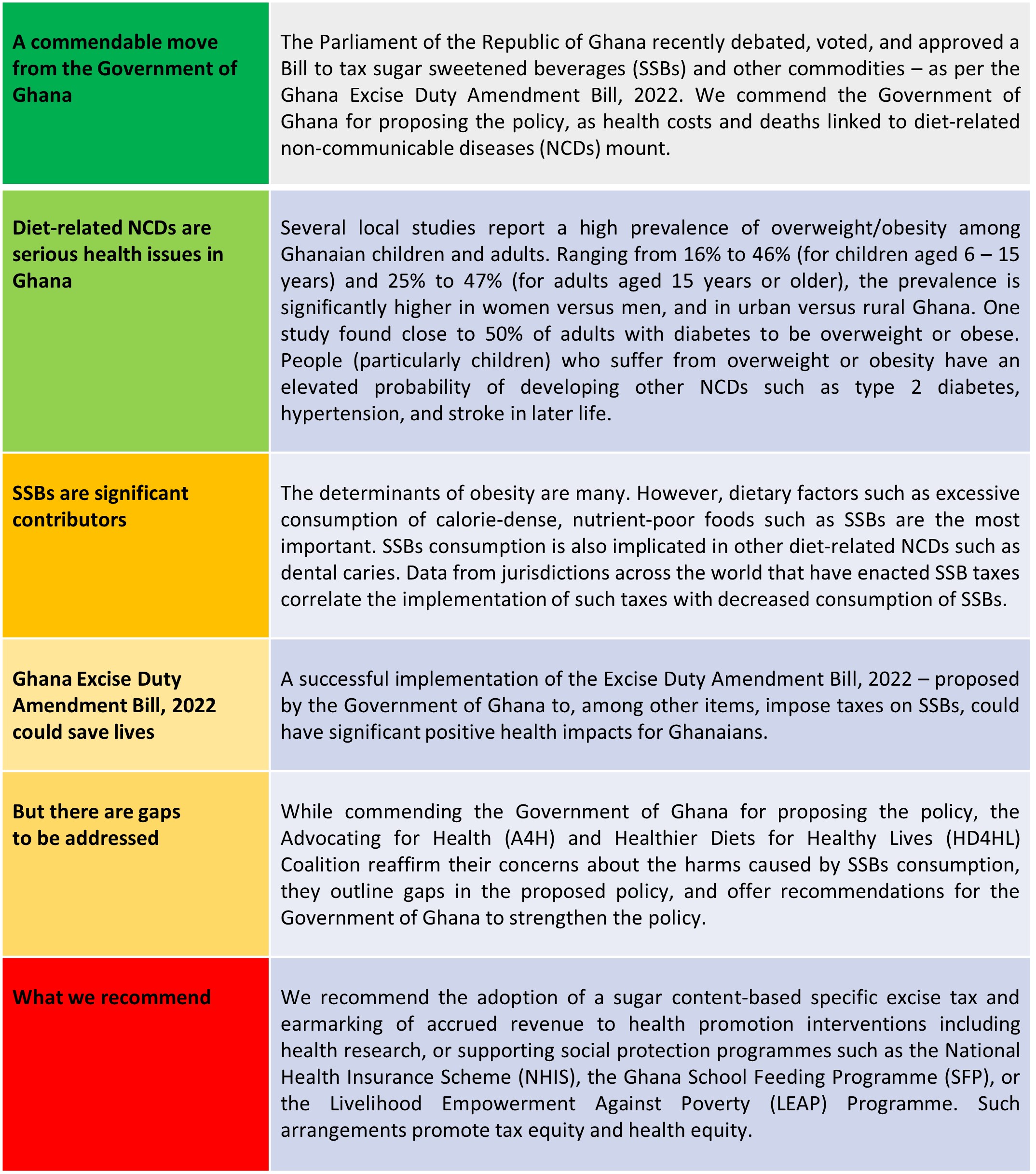 To read the entire statement, please click on this link. ||Position on the Ghana Excise Duty Amendment Bill, 2022||